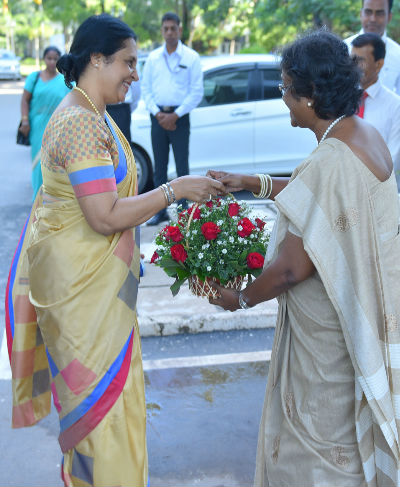 Library Research Symposium 2019
The second Library Research Symposium of the University of Colombo was held on 27th November 2019, at the auditorium of the Main Library, University of Colombo, and this year's theme was 'Information for Health and well-being'. The Vice- chancellor of the University of Colombo, Senior Prof. Chandrika N. Wijeyaratne graced the occasion as the Chief Guest.  Prof. Saroj Jayasinghe, the Head of the Department of Medical Humanities of the Faculty of Medicine, University of Colombo delivered the keynote address with a special emphasis on 'Health literacy gaps and language'. Dr. (Mrs.) Pradeepa Wijetunge, the Librarian, University of Colombo, chaired the symposium.
Several papers were presented by the academic staff of the library and the participants represented, university, public, special and government sectors. At the end of the presentations, a lively discussion took place on future community information services that can be provided by the librarians to improve the health information literacy of the citizens.