LIBRARY RESEARCH SYMPOSIUM- 2021
"Library as a Roadmap to Interdisciplinary Research"
09th December 2021 at 2.00 pm via zoom
Annual Research Symposium of the Library of University of Colombo will be ceremonially held on 09th December 2021 at 2.00 pm under the theme of "Library as a Roadmap to Interdisciplinary Research."
The Vice-Chancellor of the University,  Senior Professor Chandrika N. Wijeyarathne will grace the event as the
Chief Guest.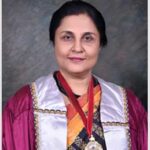 The keynote speech on Digital Transformation of Future Library Services: A New Role of Academic Libraries in Higher Education System will be delivered by Professor K. P. Hewagamage (Director of UCSC, University of Colombo).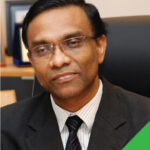 Research presentations will be chaired under the following two sub-themes:
Digital Platforms and Libraries

User Collaboration and Libraries
Notably, the History-Volume of the Library of the University of Colombo will be officially launched at the event to remark the Centenary Celebrations of the Library.
PROGRAMME
TIME
PROGRAMME
2.00- 2.10 p.m.        
Inauguration
2.10- 2.20 p.m.

Welcome Address by the Chair LRS- 2021

Mrs. Sajeewanie Somaratna

Senior Assistant Librarian, University of Colombo

2.20- 2.30 p.m.

Address by the Acting Librarian

Dr (Mrs.) D.C. Kuruppu

Acting Librarian, University of Colombo

2.30-2.50p.m.          

Centennial Address

The Journey of the Library Across a Century

Dr (Mrs.) Pradeepa Wijetunge

Librarian, University of Colombo

2.50-3.00 p.m.          

Launching of the Centenary Volume of the Library

University of Colombo

3.00- 3.10 p.m.

Address by the Chief Guest

Senior Professor Chandrika N. Wijeyaratne

Vice-Chancellor, University of Colombo

3.10-3.15 p.m.          
Introduction to the Keynote Speaker
3.15-3.45 p.m.          

Keynote Address

Digital Transformation of Future Library Services: A New Role of Academic Libraries in Higher Education System

Professor K.P. Hewagamage

Director, University of Colombo School of Computing (UCSC)

3.45-3.55 p.m.          

Vote of Thanks by the Convener – LRS 2021

Mr. T. Ramanan

Senior Assistant Librarian, University of Colombo

4.00 – 4.50 p.m.
Technical Session 1
4.50-5.40p.m.          
Technical Session 2
ORGANIZING COMMITTEE
Symposium Chair
Mrs. Sajeewanie D. Somaratna (Senior Assistant Librarian)
Symposium Convener      
Mr. T. Ramanan (Senior Assistant Librarian)
Editorial Committee
Dr. Chiranthi Wijesundara (Senior Assistant Librarian) (Editor)

Mrs. K.K.N.L. Perera (Senior Assistant Librarian)

Ms. A. Sivasanthiran (Senior Assistant Librarian)

Mrs. K.I.D.F. Senanayake (Assistant Librarian)

Publicity Committee
Mrs. T. Sritharan (Senior Assistant Librarian) (Coordinator)

Mrs.  Anuja Silva (Senior Assistant Librarian)

Mr. M.A. Lankathilake (Assistant Librarian)

Technical Support Committee

       

Mrs. W.P.G.L. Perera (Senior Assistant Librarian) (Coordinator)

Mrs. P.K.S. Manatunga (Senior Assistant Librarian)

Mr. N.M. Karannagoda (Assistant Librarian)

Mr. S.G.N.C. Senanayake (Assistant Librarian)

Inauguration committee

     

Ms. S.S. Johoran (Assistant Librarian) (Coordinator)

Mrs. S.M. Adhikari (Senior Assistant Librarian)

Mrs. S.Alikhan (Assistant Librarian)