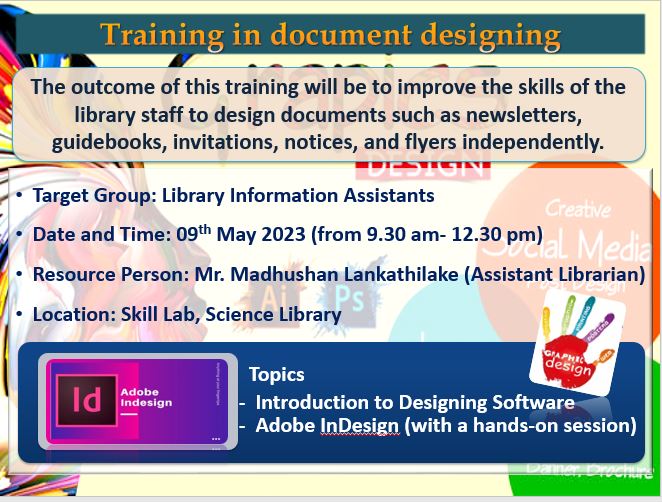 Training in Document Designing
The Library of the University of Colombo has organized a training session on  "Document Design using Adobe Indesign" for the Library Information Assistants (LIAs) on 09th May 2023. The main aim of this session was to train the LIAs to assist with the publication and document design activities carried out by the Library.
Mr. Madhushan Lankathilake, Assistant Librarian at the Faculty of Science served as the resource person for this event. More than 15 LIAs attached to the Main Library and the branch libraries attended the event.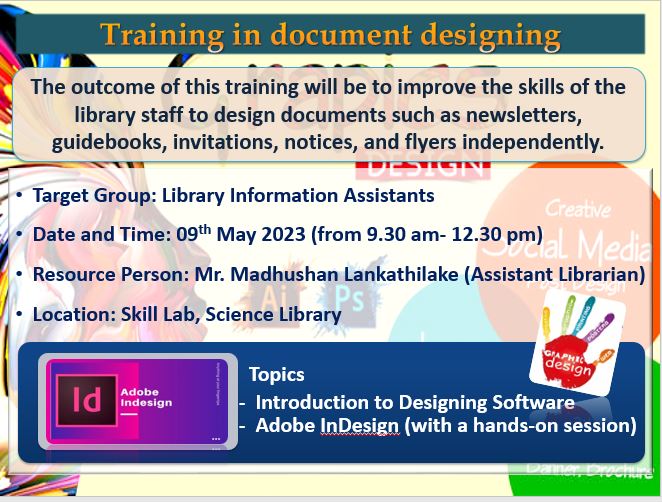 Last Updated on May 12, 2023 by Main Library