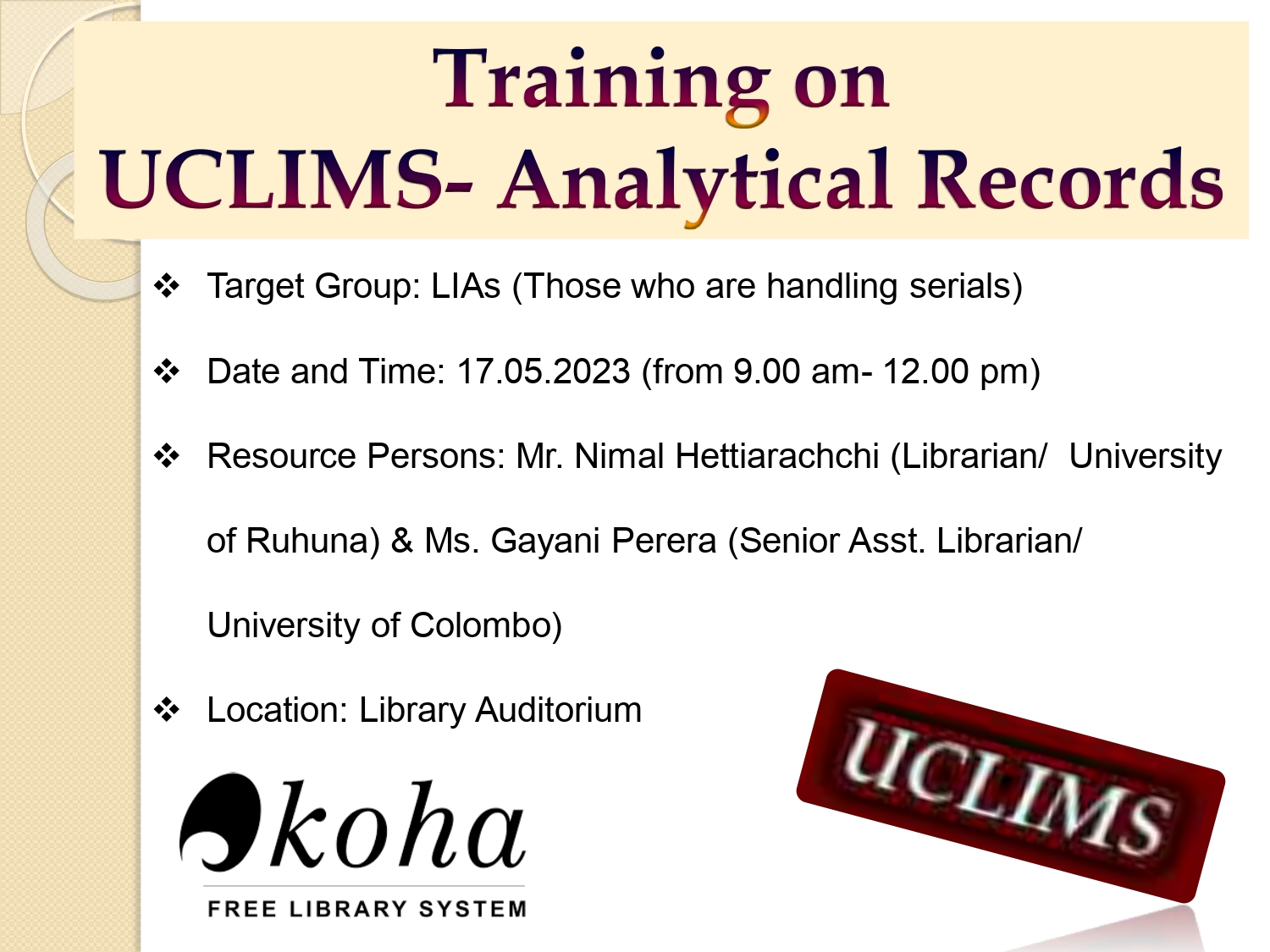 Training on UCLIMS- Analytical Records
The Library of the University of Colombo organized a training on "UCLIMS- Analytical Records" in the Smart Classroom on 17th May 2023. This training was aimed at training the Library Information Assistants (LIAs) that are handling the UCLIMS-Serials module. Mr. Nimal Hettiarachchi (Librarian/ University of Ruhuna) & Ms. Gayani Perera (Senior Assistant Librarian/ Main Library, University of Colombo) served as resource persons for this training session.
More than 14 LIAs affiliated with the Main Library and branch libraries participated in the event.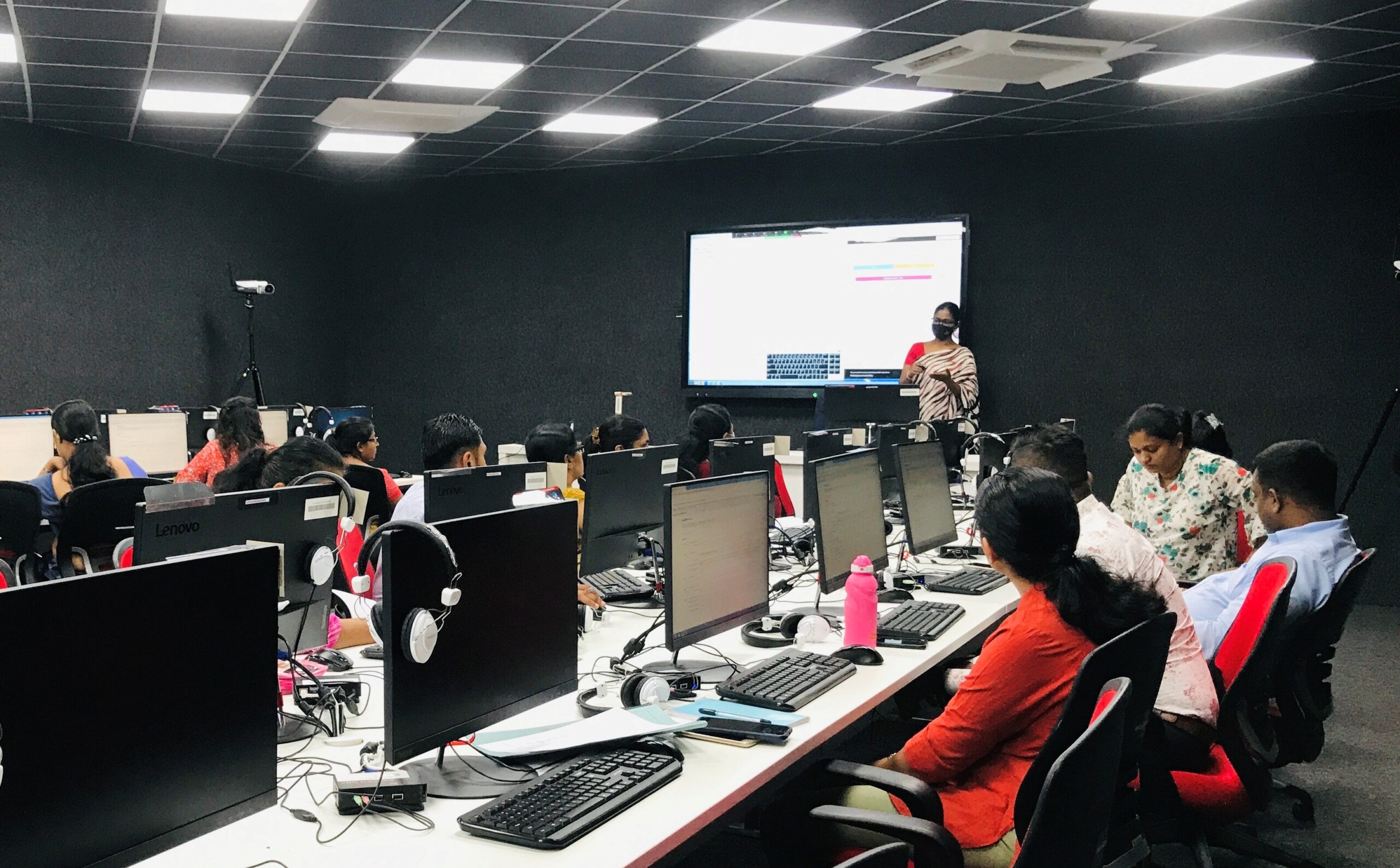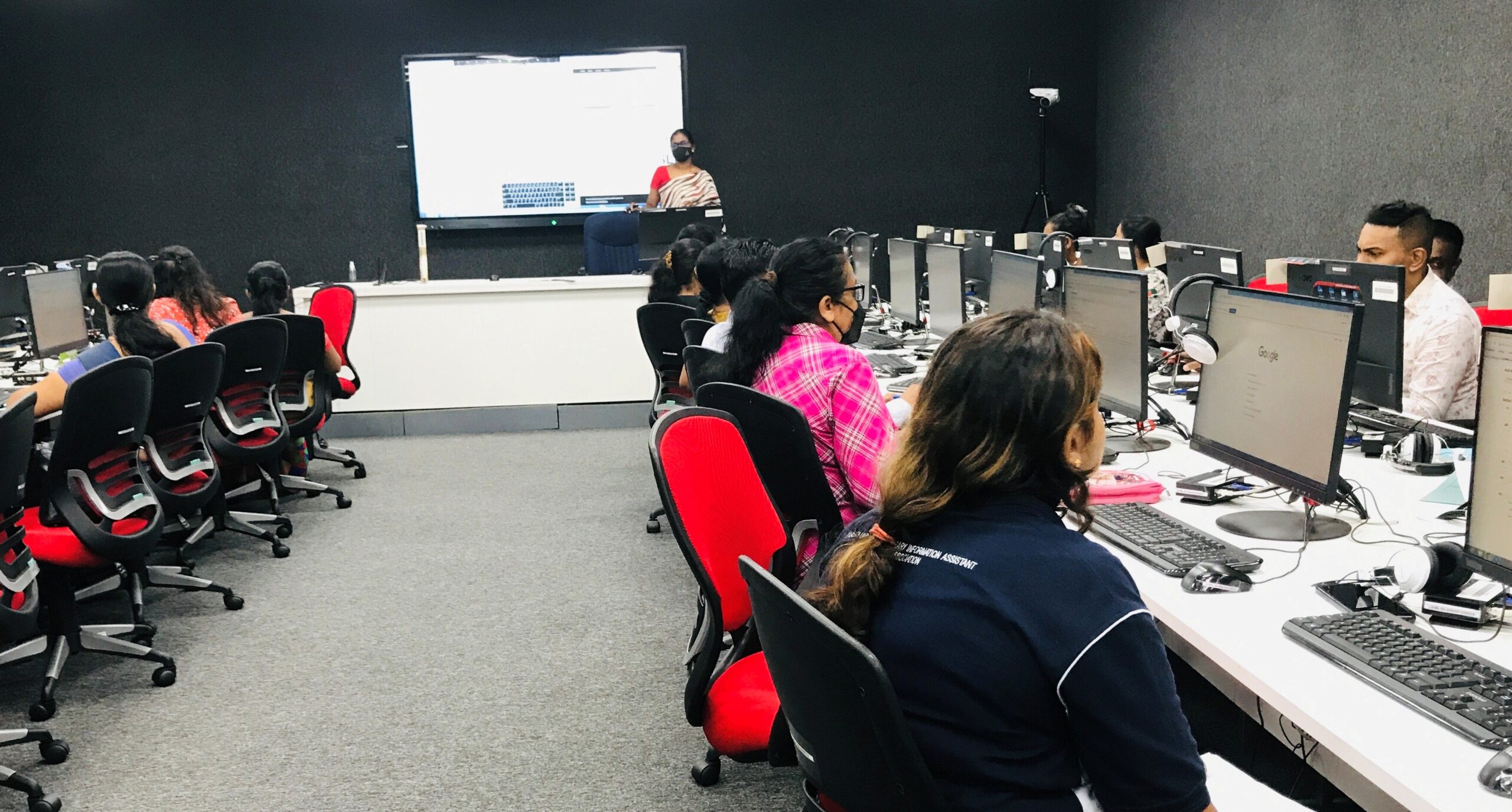 Last Updated on May 22, 2023 by Main Library