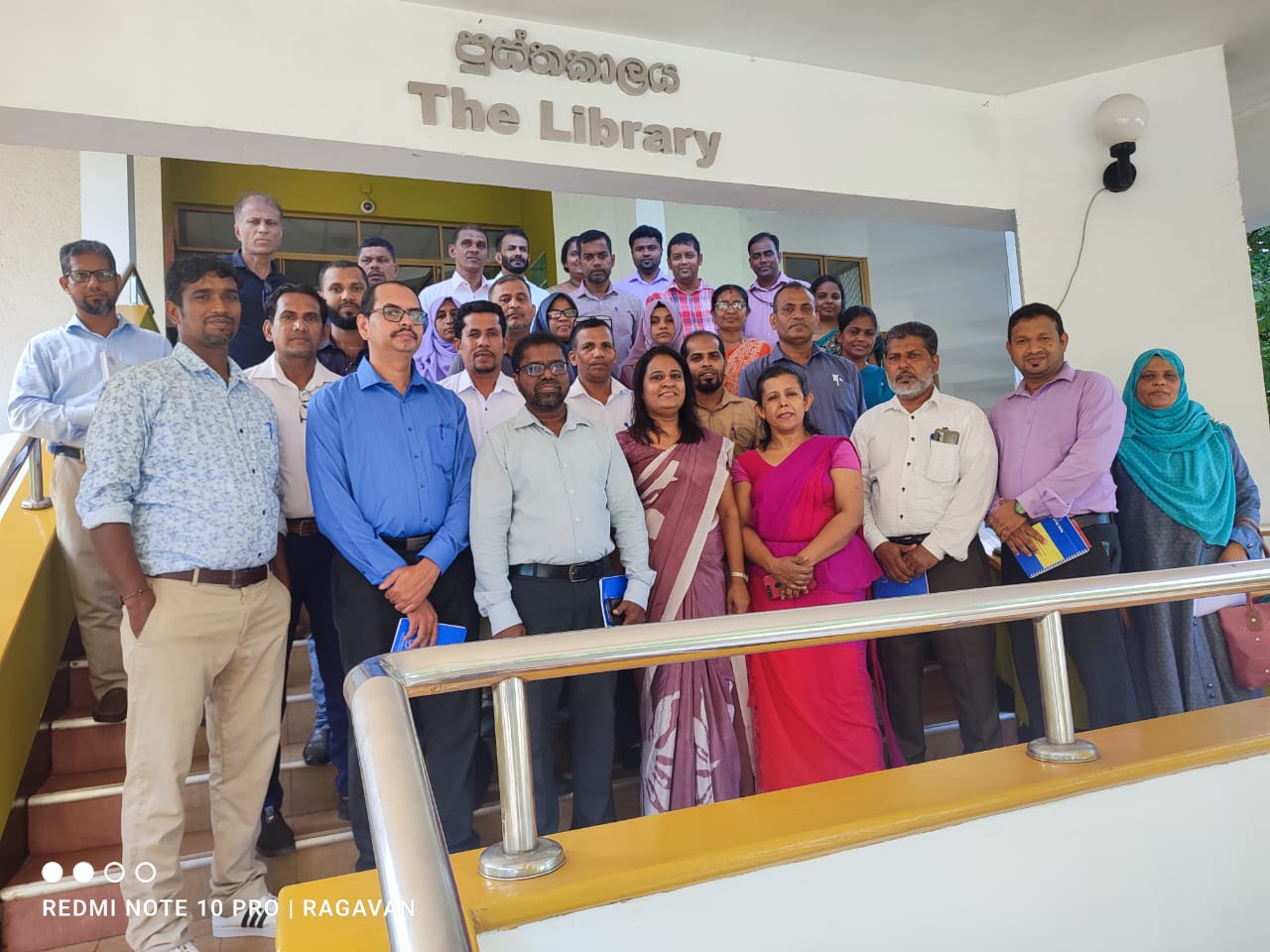 A-Day-Out of Library Staff of SEUSL: An Official Visit to the Library, the University of Colombo
Mr. M.M. Rifaudeen, the Librarian, along with the library staff of the South Eastern University of Sri Lanka (SEUSL) paid a visit to the University of Colombo Library on 20th July 2023 to witness the best practices at the Main Library and cutting-edge technologies at the Science Library of the University of Colombo. The Acting Librarian Mrs. Sajeewanie D. Somaratna warmly welcomed and provided them with an opportunity to experience the modern library facilities at the Science Library and to discover special collections at the Main Library.
The SEUSL Library team first visited the Science Library and explored the novel technologies and facilities being used in the Information & Learning Centre (Science Library). They were intrigued by the concept of the 'Learning Space' and unique elements of services at the Science Library such as the "RFID Self-Check-in/out Machine," Media Unit, and other facilities. The team then visited the Main Library and observed the collections and their arrangements at the Ceylon Room, Periodicals and Research Collections.
The SEUSL team and the staff had a friendly discussion with the senior staff of the Library and exchanged their experiences on library operations and services in their respective libraries. The Librarian of the SEUSL officially thanked the Acting Librarian of the University of Colombo for giving them an opportunity to share the best practices with them during their visit. Library staff of the University of Colombo also enjoyed having interactions with their counterparts from the SEUSL
Last Updated on August 4, 2023 by Main Library