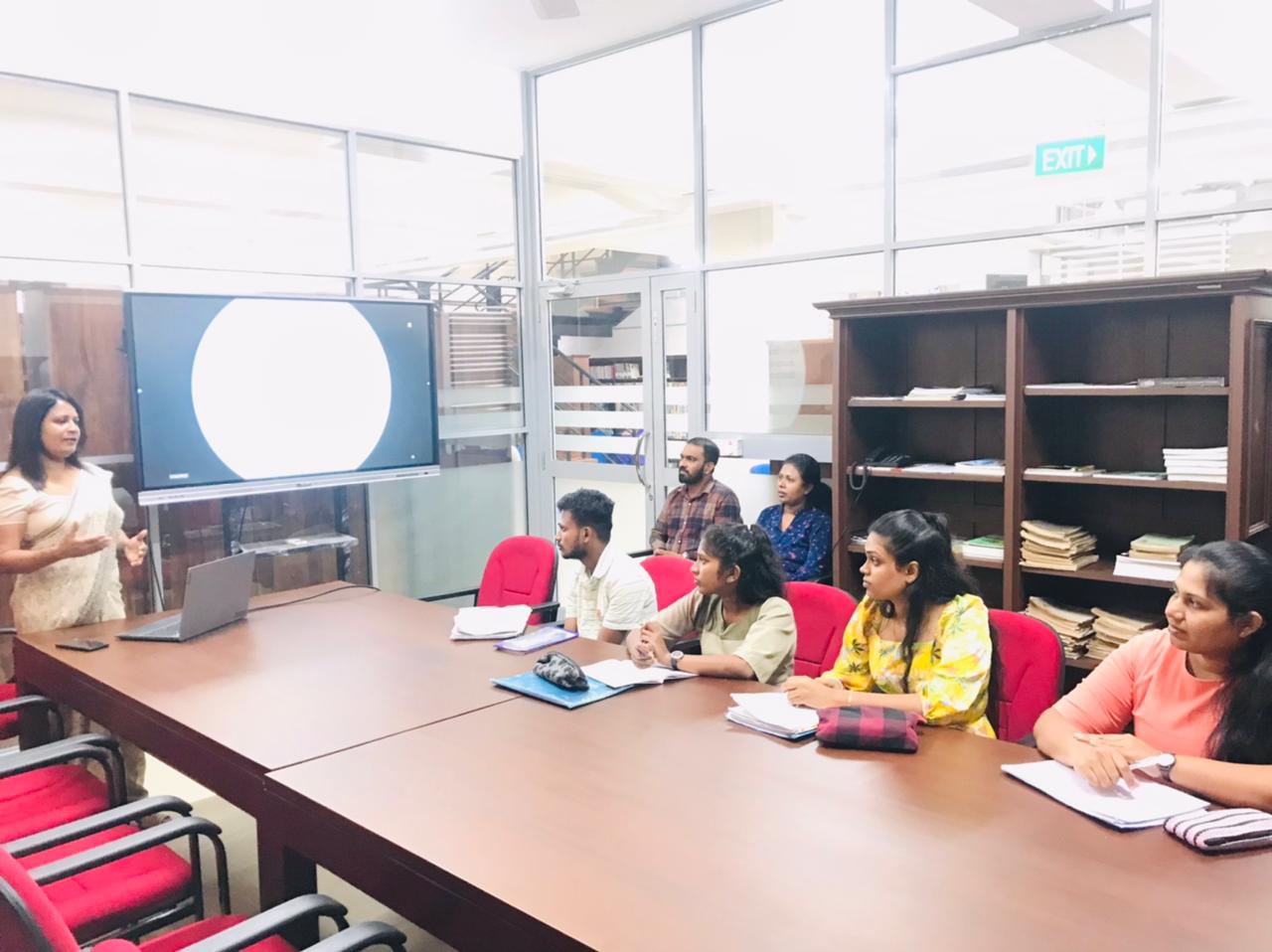 SLLA Student Training: An Outreach Service by the Library of the University of Colombo
Students of the Diploma in Library and Information Sciences (DLIS) of the Sri Lanka Library Association (SLLA) had their practical library training at the Library, University of Colombo. The Library of the University of Colombo supports this training every year as an outreach program.
A ten-day program started from August 7th to August 18th, 2023, was designed to provide a comprehensive overview of library operations, library divisions, collections, services, e-resources and databases, and personnel. The academic staff of the library served as the program's resource persons, and students had the opportunity to learn, interact, and get trained in each section of the library during the ten-day training session. Each day, the students had discussions and presentations delivered by the academic staff of the library.
During the training, students were given a unique opportunity to tour and experience the innovative atmosphere of the Faculty of Science Library. The students were delighted by the new technologies and diverse atmosphere at the Science Library, which will complement their regular coursework.
Upon completion of this library training, the students are required to submit a report to the SLLA based on what they observed and learned as a fulfilment of their first-year examination.
Last Updated on August 28, 2023 by Main Library