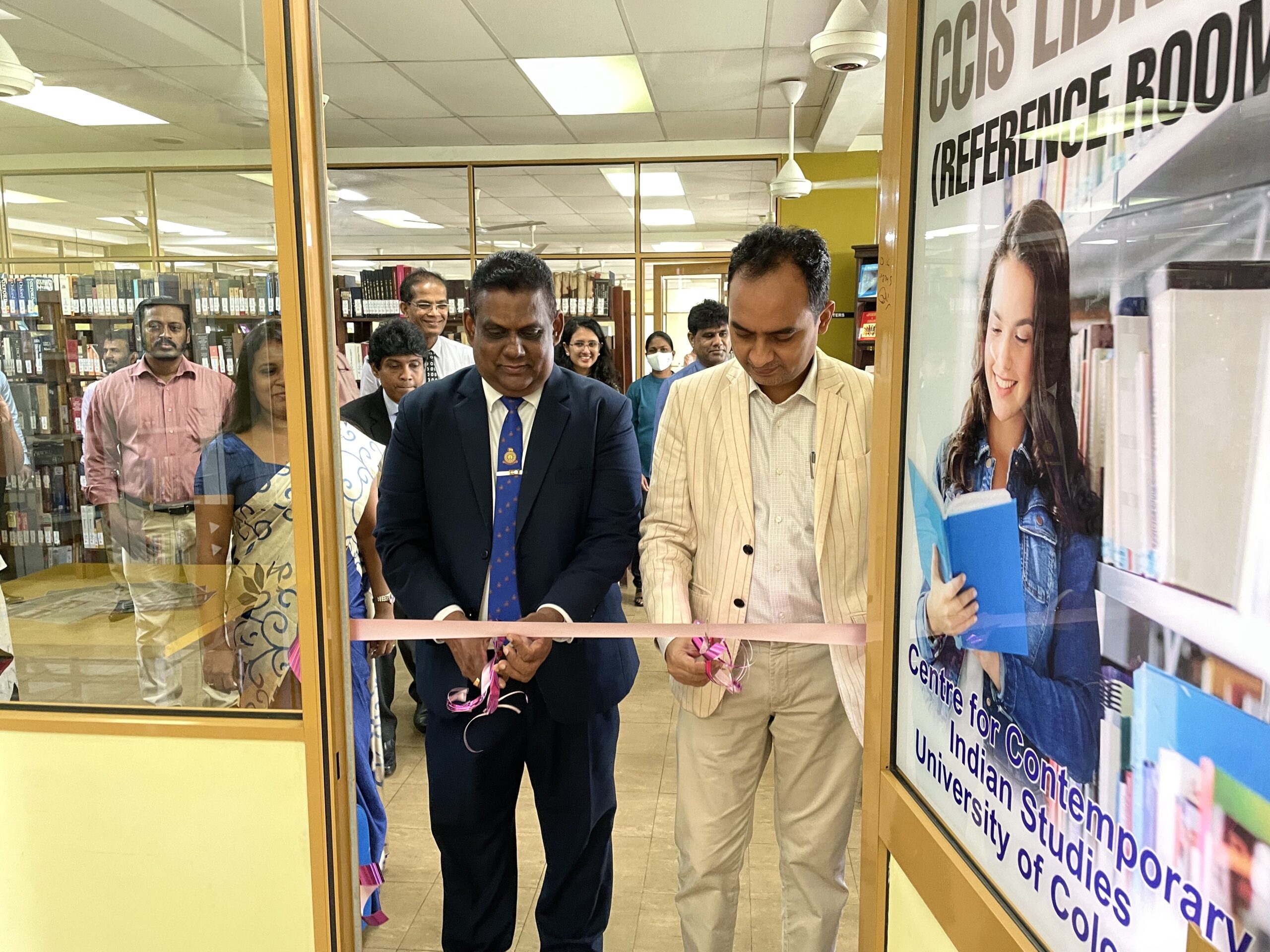 The Opening of the CCIS Library Collection at the Library, University of Colombo
The Centre for Contemporary Indian Studies (CCIS) of the University of Colombo transferred its library collection to the Main Library of the University on 16th October 2023. The CCIS is a Centre that promotes research and knowledge on contemporary India and was initiated in 2012 under an MOU between the High Commission of India in Sri Lanka and the University of Colombo.
The collection was officially handed over to the Library by Senior Professor (Chair) H.D. Karunaratne, the Vice Chancellor of the University of Colombo. Dr. Satyanjal Pandey, Deputy High Commissioner of India to Sri Lanka, witnessed the transfer and recorded His Excellency's appreciation. The event was attended by the Deans of Faculties, Mrs Sajeewanie D. Somaratna, the Acting Librarian, Dr U. P. Prasad Serasinghe, the Acting Director of the CCIS, and various staff members.
The collection consists of more than a thousand books in English, Sinhala, and Hindi on various topics such as history, arts, political science, international relations, economics, culture, biographies, and so on. The CCIS collection is available for reference to CCIS researchers and any University of Colombo library user.
Last Updated on October 25, 2023 by Main Library