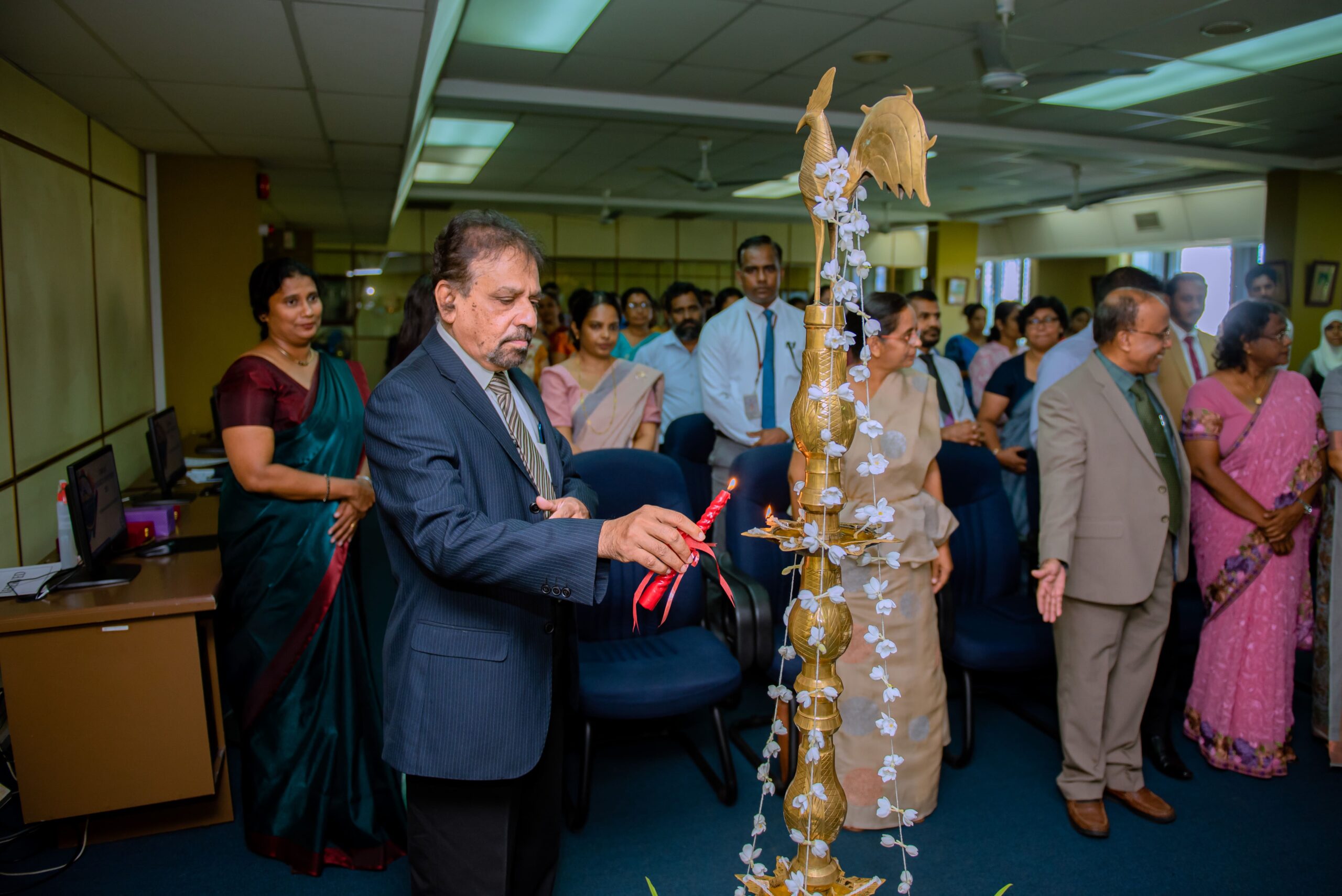 The Library Research Symposium (LRS) -2023
The Library had successfully conducted its Library Research Symposium-2023 in parallel to the Annual Research Symposium of the University of Colombo on 7thof November 2023. This year the Library marked the Library Research Symposium for the sixth consecutive year under the theme of Libraries for Research Excellence which specifically emphasized on and communicated the role that libraries play in fostering research excellence and the support extended to scholarly endeavors.
Senior Professor LasanthaManawadu, Acting Vice Chancellor and Dean Faculty of Arts of the University of Colombo graced the occasion as the Chief Guest. The message from the Vice Chancellor, Senior Professor (Chair) H.D. Karunaratne via a virtual platform added a glamorous touch to the occasion. The inspiring keynote speech was delivered by Professor AAC Abeysinghe of Faculty of Management & Finance of the University of Colombo. Distinguished guests, EmeritusProfessor KAP Siddhisena, Dr. Pradeepa Wijetunge, (Director, NILIS), Ms Vajira Hapuhinna Jayaratne (Acting Registrar), Mrs. Sajeewanie D. Somaratna (Acting Librarian), Ms JTL Dharmasena (Bursar), Professor Tharusha N. Gooneratne, Chair of the Annual Research Symposum-2023 of the University of Colombo, Heads of the Departments along with other academic and administrative staff of the University, graced the occasion with their presence in the Library Auditorium. Several dignitaries from other institutions, Librarians of other universities, Chief Librarian of the Colombo Public Library, Principal Information Officer of the National Science Foundation and members of National Library and Documentation Services Board also were present.
The audience was welcomed by the Chair of the LRS-2023, Ms. Anuja Silva. Consequently, the Acting Librarian of the University of Colombo, Mrs. Sajeewanie D. Somaratna shed her thoughts on the significance of Library Research Symposium. The inaugural session concluded by the vote of thanks delivered by the Symposium Convener Mrs. Gayani Perera.
A workshop on Capacity Building of Librarians through Research was organized parallel to the LRS-2023 and Emeritus Professor KAP Siddhisena was the resource person. Participants had a refreshing experience in research methodology and data analysis.
The Library academics presented their findings in two technical sessions chaired by Emeritus Professor KAP Siddhisena & Dr. GR Padmasiri, Librarian of University of the Visual & Performing Arts. LRS-2023 provided a platform for attendees to engage in thought-provoking discussions, networking opportunities, and knowledge sharing.
Last Updated on November 14, 2023 by Main Library